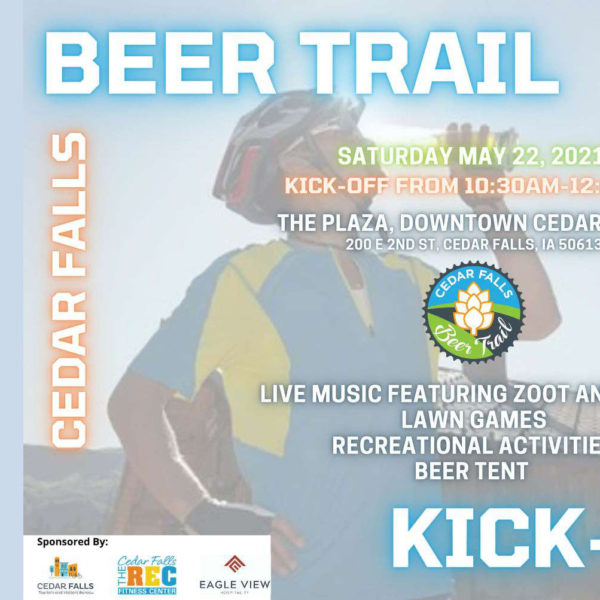 Cedar Falls Beer Trail Kickoff
End your bike to work week by attending the CEDAR FALLS BEER TRAIL KICKOFF!
Ride your bike to this family-friendly event at the RIVER PLACE PLAZA in the Cedar Falls Downtown District. There will be LIVE MUSIC by Zoot and Newt, lawn games, recreational activities, a BEER TENT, and the unveiling of the self-guided Cedar Falls Beer Trail and Beerologist passport.
Cedar Falls is bikeable, walkable, and home to several great breweries, taprooms, and generally fun places to hang out. With more than 100 miles of trails in the area, you can navigate to suggested establishments via the Cedar Valley Trail System.
#CedarFallsBeerTrail
#WeKnowHowToWeekend